ProStaff Search is a specialized staffing firm dedicated to providing the best service and results through our teamwork, knowledge of the marketplace and commitment to our clients and candidates. We are a women-owned business with over 20 years of experience. Our innovative spirit is strengthened because of our long term relationships, ethics, loyalty and outreach.
ProStaff Search LLC is dedicated to matching experienced professionals in the Accounting, Finance, Information Technology, Human Resource, and Administrative fields through strategic partnerships with our clients.
We strive to create growth and opportunity for our candidates, and provide excellence of service and loyalty to our clients. Through our resources and experience we are able to unite, connect and cultivate partnerships while giving back to our community.
Specialized Professional Matching
ProStaff Search LLC is dedicated to matching experienced professionals in various fields through strategic partnerships with our clients.
Key Services
Contract Staffing
Contract-to-Hire
Direct Hire Placements
---
About Muna Nelke
Muna Nelke is the CEO of ProStaff Search, LLC.  She has over 15 years of professional sales, marketing experience.  Over the past 10 years Muna has worked within the Staffing industry where she held progressive roles in recruiting, sales, operations and management.  Her staffing career began with a boutique firm where she started as an account manager.  Due to her tremendous success in that role, she was promoted in less than a year's time into a management role which was an unprecedented within the firm.  Muna later took on the challenge of working as an Account Manager within a Global Specialized Staffing firm where she was hired to develop a floundering branch that had never been able to maintain a consistent staff.  She successfully grew the branch and led the team to the top of the rankings.   She held progressive management positions during her time there due to her hard work and dedication.
Muna prides herself on her expertise in building strong client and candidate relationships, which has been a huge source of her success.   She founded ProStaff Search with the goal of providing a boutique-level service that caters to the staffing needs of businesses while assisting professionals in furthering their careers.  Muna holds a BA degree in International Affairs.
---
About Michelle Baker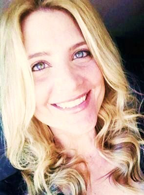 Michelle Baker is President/COO and Co-Founder of ProStaff Search LLC.  Michelle comes with over 13 years of specialty staffing experience.  Prior to ProStaff Search, Michelle was Director of Business Development with Pro-Tem Solutions, one of the top Boutique staffing firms in the LA area.  She was responsible for training, hiring of new staff and the marketing efforts of the company.  Michelle was instrumental in creating and developing the Accounting/Finance Vertical for the co.  She was awarded Employee of the Year in 2010.  Michelle also spent 10 years with Ajilon Finance, one of the top global staffing firms in the world.  She was a Senior Account Representative for the two of the top offices in the company.
In 2007, she opened the Ajilon office in Long Beach, CA which was one of the most successful startup branches in the country.  Michelle was consistently recognized as one of the top performers in the company with 7 consecutive Superstar Awards for top performers in the company. Michelle is known for her passion and enthusiasm for the business and her dedication in providing the best service to both candidates and clients.   Michelle holds a B.S Degree in Economics and is a Long Beach resident.  In her free time, Michelle enjoys travelling, spending time with her family and donating her time to local charities.